All Events & Catering recently catered a small, private function at inxpot in Keystone. The coffee shop's quaint, intimate location in River Run was perfect for the expected group of 80 people. In order to give exclusive members a warm welcome to the mountains, inxpot was reserved after normal business hours for select members from the Mountain Travel Symposium group.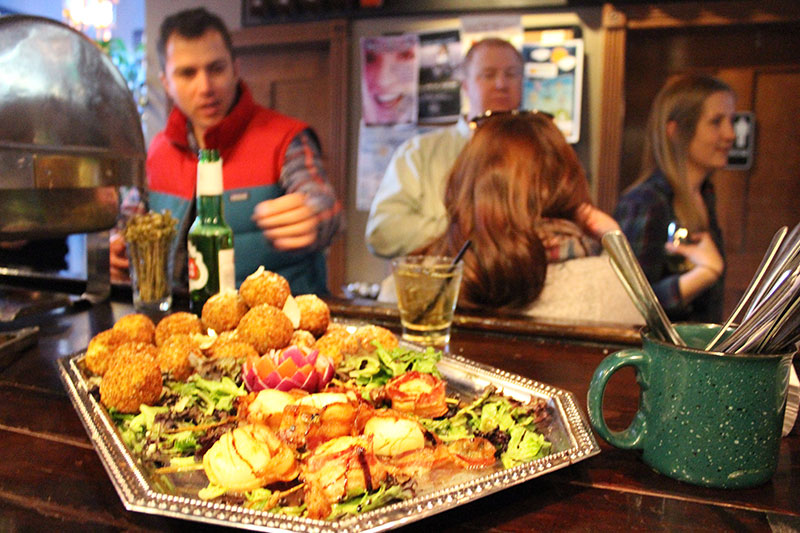 During the two-hour event, guests filtered in and out of inxpot. Thanks to the open layout, both casual mingling and intimate conversations flourished. While some individuals chose to linger around the bar area, others retreated to the comfortable seating options in the "living-room" area. There was also ample seating outside. The front and back patios at inxpot allowed guests to take in fresh mountain air while basking in the last moments of daylight. The variety of table sizes also came in handy; the small low tops acted as convenient drink holders whereas the long dining tables were great for member check-in and the catered food spread.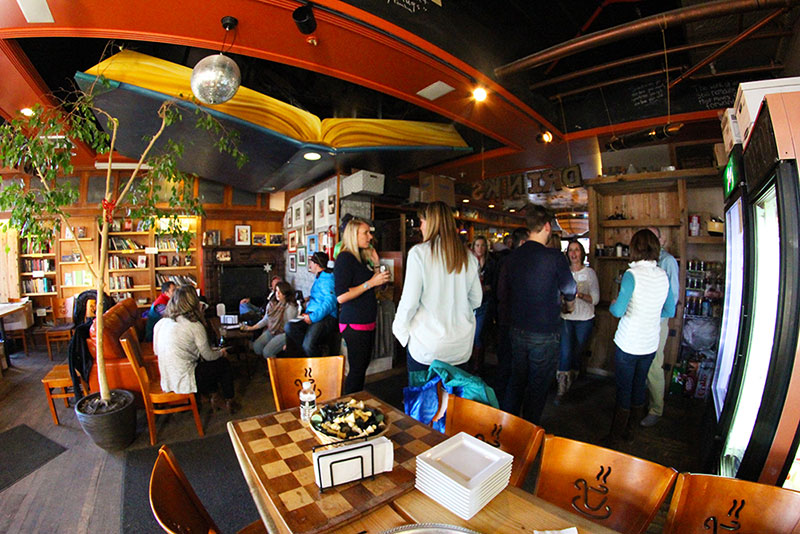 Speaking of food, the party had a great selection of both hot and cold appetizers prepared by Quandary Grille, one of All Events & Catering partner restaurants. Bacon wrapped scallops, smoked salmon canapés, and breaded pesto risotto were the favorite small bites featured at the event. The coffee shop's bar-top acted as a convenient location for the catering hot plates and acted as a great meeting ground for guests. They could order drinks and graze the food selection, then return to their desired conversation area.
Overall, the event was thoroughly enjoyed. The layout of inxpot was perfect for the estimated group size of 80 and fostered diverse conversation opportunities between guests. The coffee shop was a great venue not just because of its convenient location, but because it provided a one-of-a-kind mountain experience for the attendants. All Events & Catering was happy to organize the welcome party for the Mountain Travel Symposium group and hopes that they relish the event experience at inxpot for many years to come.