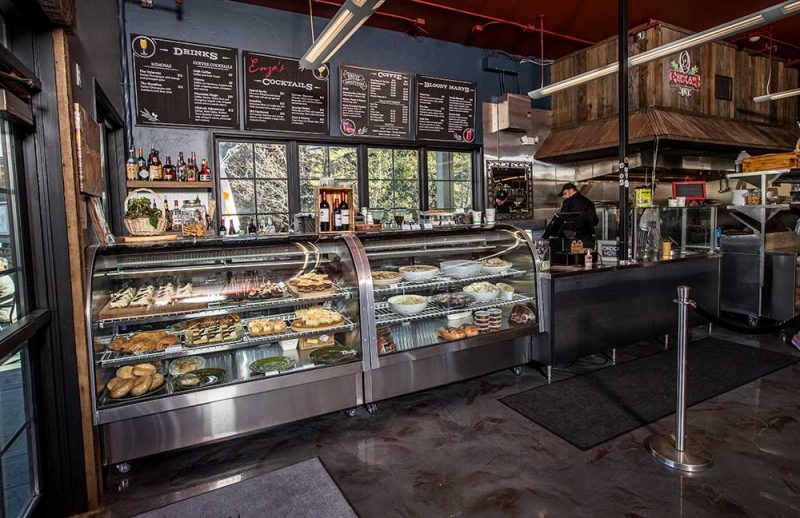 Enza's Delicatessen & Market – our latest addition in Silverthorne!

Conveniently located in the same plaza as Sauce on the Blue, right next to the Silverthorne Pavilion on the Blue River, Enza's Deli & Market is a prime location in the heart of downtown Silverthorne.
Enza's Delicatessen & Market Italian Restaurant is an ideal location to host a family reunion, corporate dinner, rehearsal dinner, intimate weddings & perfect for post wedding brunches, or any other special event you are planning.  This Delicatessen & Market also specializes in full service or drop off caterings.
Our modern & unique Italian style decor will bring a level of excitement and satisfaction to your event weather you are planning something fun & casual, or upscale & elegant, this professionally decorated Italian café right on the Blue River is sure to impress and please.
Enza's is not your typical deli, rather a full scale high-end true delicatessen with a modern twist of offering unique & imported market style items that are perfect for offering gift baskets for any weekend getaway, produce boxes and additional kitchen provisions for all local and regular patrons, or for those visiting and vacationing to the Summit County area.