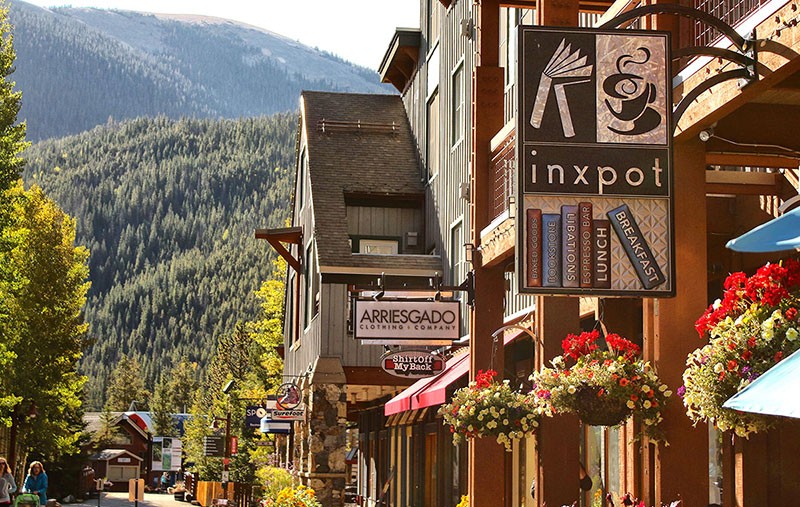 inxpot: the eclectic coffee shop of River Run Village has been a staple to locals and visitors since 1995. This rabbit hole is known for its funky interior design, fresh baked pastries, tasty coffee beverages and charismatic staff members. The food options are also a big draw. Whether it's breakfast or lunch, this Keystone coffee shop has a menu that can suit every taste. The restaurant can accommodate a wide variety of dietary restrictions. Its menu includes multiple vegetarian, vegan, and gluten free options. This location is a great choice for the host that wishes to provide their guests with a unique Keystone dining experience.
inxpot coffee house never fails to surprise people with their quick service, exceptional menu, and distinctive interior.
Ideal for small, personal events
Celebratory luncheons
Wedding brunches
Business meetings
inxpot is the perfect location for your next event if you desire a cozy and unique environment. The floor plan is best suited for small, intimate gatherings. The restaurant is ideal for groups of up to 50 people indoors, however, larger groups can be accommodated in the summer months. In good weather, people can enjoy views of River Run village and the Keystone slopes while sitting on our patios. We can set up tents outside of the coffee shop to provide some coverage from the elements. With the additional of outdoor seating, we can increase capacity to 100 people. No matter the season or the reason, inxpot makes a great location for your next get-together.
inxpot Coffee Shop Photos