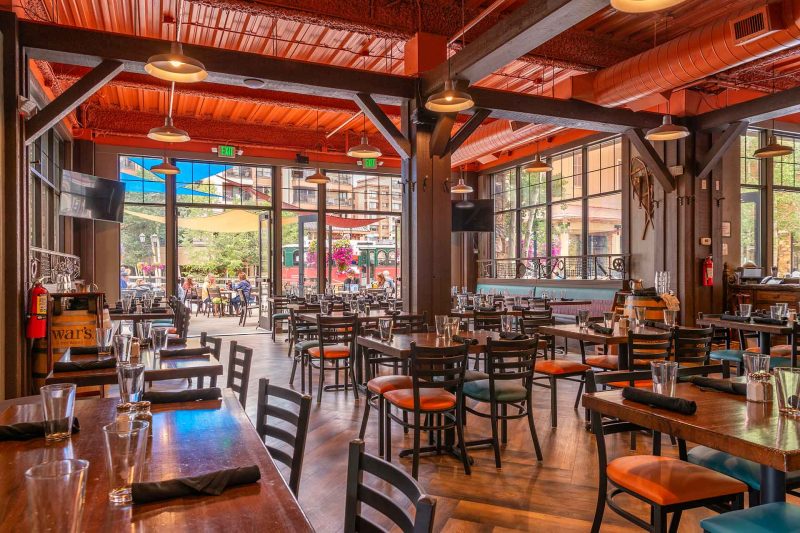 Quandary Tequila Bistro located in the Main Street Station and just steps from Main Street is host to one of the best decks in Breckenridge.  You will be wowed by the breath taking views overlooking the Maggie Pond and  the entire Mountain range of Breckenridge's ski area. This beautiful deck can add additional space to host over 100 people for a lovely outside event.
We are interested in only one thing and that is making you happy. We hope to be able to provide you and your guests with the most enjoyable experience possible, and are willing to do whatever we can to make sure you and your guests are satisfied.
Our chef is capable of producing any menu you desire, whether it is a casual bar-b-que, buffet or a formal sit down dinner. Just let us know what you would like, and we will do whatever we can to make it a reality. The following pages contain menu options for banquet dining. With all of these options you can choose two appetizers, one salad, two entrees, and two sides. Banquets are served buffet style unless otherwise stated.
Quandary Tequila Bistro Banquet Images